The Integra
Integrated Carrier-grade microwave radio, delivering up to 1Gbps Full Duplex. - A unique all-outdoor compact integration of antenna, radio, modem and ethernet network processor with 3 gigabit ports for user traffic. - Bandwidth coverage from 3.5MHz up to 60MHz in single hardware design for best distribution. - Up to 1Gbps throughput with header compression. - Industry-best corrosion resistance for salty environment installation. - Lightweight and easy to install. - An innovative web graphical user interface (GUI).
---
CFIP Lumina
Full Outdoor 366Mbps Gigabit Ethernet radio for IP networks. - Built-in managed Gigabit switch for shelter-free installations. - Fiber optics up to radio for 100% lightning protection. - Fast and easy installation and set-up. - Proven reputation – delivered in 130 countries across all continents.
---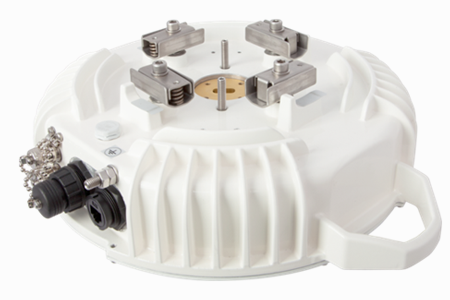 CFIP-106/108
Full-outdoor radio with 100Mbps Fast Ethernet and four E1/T1 - Patented ODU mounting clamps for quick and easy installation.
- Industry-leading reliability and durability in harsh environment.
- Low power consumption for sites with alternative energy sources, like solar panels and wind turbines.
- Ideal for last-mile access with narrow channels.
- All-outdoor form factor, ideal for hybrid wireless networks.
- Allows for installations with both Ethernet and E1/T1 connectivity.
---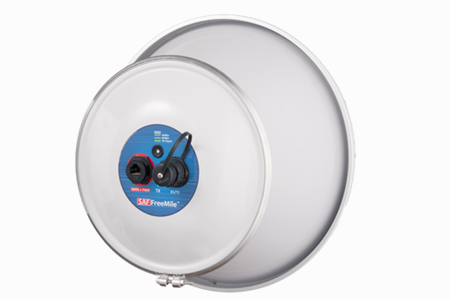 FreeMile 17/24
Full-outdoor license-free carrier-grade last mile radio providing 100Mbps Fast Ethernet. - Best solution for license-free bands with carrier grade quality radios.
- Lowest latency among license-free equipment for best VoIP and video-streaming applications.
- Transferring 100% Eth traffic regardless of packet size or link distance.
- Minimized interference with narrow-beam antennas and built-in ACM/ATPC.
- User-friendly GUI for easy installation.
---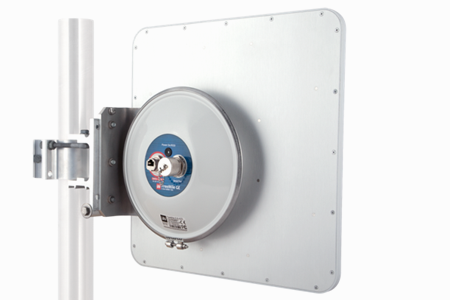 FreeMile 5 GE MIMO
Carrier-grade radio for Ethernet packet data transmission. - System is optimized for small packet transfer. Capacity of up to 105 Mbps FDX/210 Mbps aggregate.
- SAF PoE injector (IEEE 802.3af) supports 24 to 60V DC input, any polarity to ground.
- Carrier grade metal enclousure, IP67 ingress protection, industrial grade EMC protected, built-in lightning protection on Gb Ethernet cable.
- User-friendly GUI for monitoring and configuration. SAF NMS provides a rich set of management features for larger networks.
- Carrier-grade microwave radio mount.
---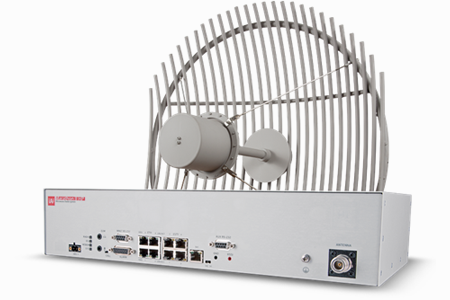 Marathon II
The most advanced low frequency microwave radio system for industrial applications on the market. - Ideal for TETRA and SCADA applications.
- Long Distance Operation (Up to 100km+).
- nLOS and NLOS operation possible.
- Fan-less design: unique in market, zero maintenance required.
- Modem: ACM and ATPC for longer distance and reliable performance.
- Built-in managed Gigabit Ethernet switch with QoS, VLANs, Spanning Tree Protocols option for diverse network configurations.
- All-indoor system for ideal surge protection.
- Low power consumption.

---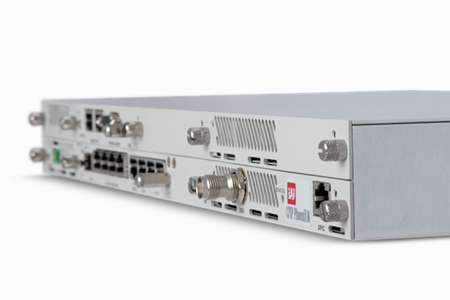 PhoeniX Series
Compact and feature rich split-mount solutions for broadcasting, telecom, government and other industries. - Designed to fit wide range of network topologies and configurations.
- Flexible TDM/IP architecture allows easy transition from TDM-only to hybrid or IP-only networks with an additional ASI interface option for digital video broadcasting.
- XPIC support enables 2+0 configuration using both polarizations in a single channel.
- Fanless cooling system and split mount architecture.
- Built-in managed Carrier Gigabit Ethernet switch with advanced QoS, OAM, MEF 9&14, 1588v2 PTP and SyncE support.
- AES256-bit over-the-air encryption.

---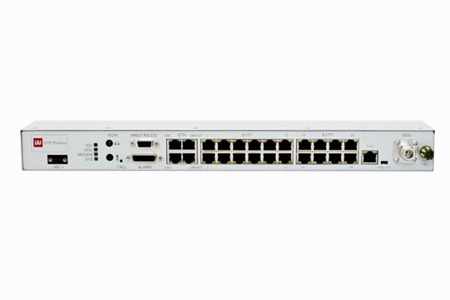 CFIP PhoeniX main advantages:
- Advanced Gigabit Ethernet + 20E1
- Hitless ACM & ATPC
- Fanless Design

CFIP PhoeniX M main advantages:
- Modular design of Ethernet, STM-1 up to 63E1
- Advanced configurations Ring, 2+2 XPIC, E1 SNCP
- SyncE, 1588v2, MEF 9&1

CFIP PhoeniX C main advantages:
- SyncE
- AES 256-bit encryption
- GE and ASI interfaces for Digital Video Broadcast

---
Spectrum Compact
World's first handheld spectrum analyzerfor 2-40GHz frequency bands. - Excellent tool for fast antenna alignment, interference detection, radio troubleshooting and power measurements.
- Smallest device on the market for on-site spectrum analysis.
- Easy-to-learn intuitive user interface.
- Market-leading sensitivity of -105 dBm: excellent for long distance remote site analysis.

---
SG Compact
Perfect tool for different microwave system analysis and measurement applications. - Industry leading form-factor.
- Essential tool for antenna alignment and testing and top choice for LoS verification applications.
- Perfect for different microwave system analysis and measurement applications.
- Intuitive control and interactive GUI with instant on/off functionality.
- Resistive touchscreen allows working with gloves on.

---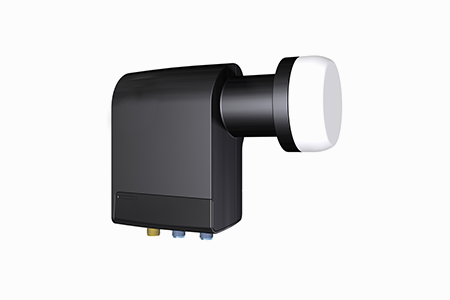 LBNs Satellites Assessories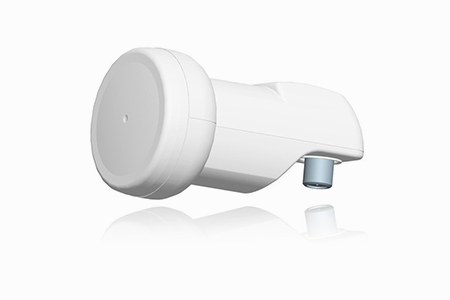 LBNs Satellites Assessories
LBNs Satellites Assessories
LBNs Satellites Assessories